Genealogy for
Samuel Takkes-Harjo Moniac / Manack

About Samuel Takkes-Harjo Moniac / Manack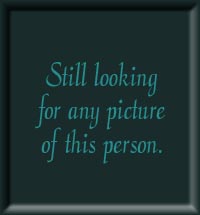 Samuel Takkes-Harjo Moniac / Manack
1781 - 8/31/1837


Samuel Takkes-Harjo Moniac / Manack was born about 1781 in Tuskegee, Alabama and died on August 31, 1837 somewhere in Mississippi. He lived to be 56 years old.

He married in 1802 to Elizabeth Weatherford. she was the daughter of Sehoy III and Charles Weatherford, and the sister of William Weatherford " Red Eagle".

Sam's home was located in Pinchona, Montgomery County, at the old Federal Road crossing.
In 1816 He and Alexander McGillivray traveled to New York and he received a medal from George Washington. His son David was the first Native American to Graduate from West Point.

His Eastern Creek rolls number #11089.
He died while being removed to Oklahoma.

Other
1/8/1813
AL
32 yrs old
Letter of Dr. N. Smith to the Rev. James Smylie.
BATTLE OF THE HOLY GROUND.
St. Stephens, Jan. 8th, 1813.
Sir:—A few days after the fall of Fort Mims, I wrote you a few lines stating to you that circumstance, and the distress of the citizens in this part of the country. I now write you a second letter, which I hope you will receive and give answer in return.
The troops in this part of the country are now idle, as they have just returned from taking a tour through the Indian Nation. On the 23d of Dec. last, Gen. Claiborne, with the force under his command, which was composed of the 3d Regiment of the twelve months volunteers—the mounted riflemen from the west of Pearl River, and the militia of this Post—composing in all eight or nine hundred—had a battle with the Creek Nation at the place called the " Holy Ground". They killed about twenty Indians and negroes on the Ground. On the part of the whites, one was killed and five wounded. Among the slain of the Indians was found one of the Shawnee Prophets, who was said first to have raised the disturbance with the whites, a singer in the Creek Nation; and the leading Prophet of the Creeks is said to have been mortally wounded, and dropped a noted gun which was well known. They also destroyed two other small towns— Weatherford's and Moniack's. One negro and two squaws were here taken.
Those credulous savages, through the influence of their Prophets, were induced to believe that the "Holy Ground" was their place of safety, where they should stand and see the whites and the ground on which they stood fall. Whenever the whites wanted to come to attack them, they made it a place of deposit for all their valuable plunder, which was destroyed or taken away. Among the latter, were twelve to fifteen hundred barrels of corn.
In the midst of the Public Square, as an ornament to their new town, were hoisted a great number of white scalps of every description, from the infant to the grey-head. The whites had it in their power to have done much more damage to the Indians, had they not have been disappointed by an infamous character who was employed as a contractor, and deceived the whole troop in furnishing them with provisions. They had to live eight or ten days on bread alone, and part of the time on parched corn alone.
During the campaign, I acted as Surgeon of Militia. I am now preparing to settle again at the Pine Level, and return to my practice, which is much more agreeable than taking campaigns through the Indian Nation or warfaring.
Yours with all due respect
NEAL SMITH

Source: Alabama Historical Reporter, Vol 1 No 10, July 1880
Census
6/1/1816
Burnt Corn AL (Monroe County)
35 yrs old

Next door on line 5, is her brother Sam Moniac

Further down the same census page her son, Benjamin Ward is listed. His household consists of one white male over 20 years old, one white male under 20 years old, and one female over 20 - a total of 3 inhabitants.

About
Alabama News
Discoveries
News Headlines
U.S. Events
World Events
Click on any of the News, Events, or Discoveries buttons above to see historical things that happened during Samuel Moniac / Manack's life. These are only some of the major events that affected the life and times of Samuel, his family, and friends. For example, Samuel is 6 years old when Constitution of the United States is signed
| Age | Date | Event |
| --- | --- | --- |
| 21 | 1802 | Georgia formally cedes western claims for its southern boundary at the 31st parallel -- which will become the north western border of FL and southern border of AL. |
| 22 | 1803 | Between 1803 and 1811 a horse trail is established connecting Milledgeville, Georgia to Fort Stoddert, American outpost north of Mobile. This is expanded into a road and called The Federal Road by 1811. |
| 24 | 1805 | Indian cessions opened up large portions of western (Choctaw) and northern (Chickasaw and Cherokee) Alabama to white settlers. |
| 30 | 1811 | Tecumseh visits the Creek Indians living in what will become Georgia and Alabama to try to persuade them to join his fight against the flood of white settlers. Some towns join forces with Tecumseh and become known as "Red Sticks". |
| 31 | 1812 | The Creek tribes in southern Alabama and Georgia find themselves under increasing pressure from white settlers. Led by Chief Weatherford, they accepted an alliance with Tecumseh and are nicknamed "Red Sticks". |
| 32 | 1813 | Two battles begin the Creek Indian War: (1) Fort Mims Massacre - Fort Mims is attacked on August 13 by the Red Sticks while the inhabitants are eating their noon meal. The massacre brings an immediate response from the whites and soldiers are recruited from Tennessee, Georgia and other territories, and (2) The Battle of Holy Ground on December 1813. |
| 32 | 1813 | During 1813-14, Muskogee-speaking Creeks leave AL and move into areas in Northern FL in response to the Creek Civil War (also known as the Red-sticks War). |
| 33 | 1814 | The Treaty of Fort Jackson is finalized on August 9, 1814. William Weatherford (Red Eagle) surrenders to Gen. Andrew Jackson and cede their lands to the federal government. This opens approximately half of present-day AL to white settlement. |
| 33 | 1814 | Battle at Horseshoe Bend on March 27, leaves the Creek Red Sticks scattered and unorganized. Those that survive the battle flee south into northern Florida and band together as the Seminoles. Red Eagle (Billy Weatherford) surrenders to General Andrew Jackson at Fort Jackson later in the year. |
| 36 | 1817 | Alabama Territory is created when Congress passes an act to divide the Mississippi Territory and admit it into the union as a state. Alabama will remain a territory for two more years. |
| 38 | 1819 | Alabama admitted to the United States |
| 54 | 1835 | Alabama gold rush begins in the east-centrl hill country. |
| 56 | 1837 | The Second Creek war begins in 1836. In 1837 The Battle of Hobdy's Bridge becomes the last indian battle in AL. |
| Age | Date | Event |
| --- | --- | --- |
| 2 | 1783 | The hot air balloon is invented by Michel and Montgolfier and the first people in modern history fly at an altitude of 1800 m. |
| 4 | 1785 | The power loom was invented by Cartwright to produce cloth. |
| 12 | 1793 | The cotton gin was invented by Whitney. |
| 18 | 1799 | The Rosetta Stone was discovered |
| 19 | 1800 | The first battery was invented by Volta |
| 26 | 1807 | The first steamboat was invented by Fulton |
| 33 | 1814 | The first locomotive engine was created by Stephenson |
| 49 | 1830 | The first railroad is constructed between Liverpool and Manchester, England |
| Age | Date | Event |
| --- | --- | --- |
| 19 | 1800 | NEWS HEADLINES: Seat of U.S. government moves from Philadelphia to Washington DC |
| 30 | 1811 | NEWS HEADLINES: Tecumseh's emerging Indian Confederacy is defeated at the Battle of Tippecanoe in Ohio. Afterwards, Tecumseh and his brother travel from their Shawnee homes in the north to recruit and unify the southern Indians. |
| 31 | 1812 | NEWS HEADLINES: War of 1812 begins and will continue for until 1814. Some call it the Second War of Independence because the US fights Great Britain to a stalemate, Americas independence was assured. |
| 47 | 1828 | Gold is discovered in Georgia. |
| 53 | 1834 | July 9 - The S.S. John Randolph, the first successful iron steamship, is launched in Savannah |
| Age | Date | Event |
| --- | --- | --- |
| 6 | 1787 | Constitution of the United States is signed |
| 12 | 1793 | Alexander McGillivray, the head of the Creek Indian Nation, dies. A restlessness begins to grow among the Indians in what is now Georgia, Alabama and Northern Florida as town chiefs via for the vacant leadership role. |
| 13 | 1794 | The United States establishes the Navy |
| 17 | 1798 | Mississippi Territory organized from Georgia's western land claims. It includes what will later become portions of Mississippi, Alabama and Northern Florida, |
| 22 | 1803 | Louisiana Purchase from France (who secured it from Spain) gives the US a huge new territory and the port of New Orleans. |
| 23 | 1804 | The Seminole warrior later known as Osceola is born near Tuskegee, AL. |
| 24 | 1805 | Federal Road project begins after the Creek Indians give the U.S. permission to develop a "horse path" through their nation that will provide better mail delivery between Washington City (DC) and New Orleans. Soon settlers are traveling and settling along this path to settle the southern frontier. |
| 25 | 1806 | Lewis and Clark Expedition, which began in 1804, ends. News of the rich lands to the west begins to spread. |
| 30 | 1811 | By 1811 the new "Federal Road" (which started as a horse path) is filled with a steady flow of white settlers into Creek Indian Territories. The Spanish begin to fan hostile sentiments among the Indians. |
| 39 | 1820 | The Act of April 24, 1820 abolished the land purchase credit system, fixed the price of public lands at $1.25 per acre, and set the minimum purchase at 80 acres. After a person purchased land, a final certificate was issued by the land office and sent to Washington DC to be verified and signed by the President -- a time consuming process. Public lands were most typically available through US treaties with Indians who agreed to be removed from their homelands. |
| 49 | 1830 | Indian Removal Act signed and the moving of eastern Indians west of the Mississippi begins. |
| 54 | 1835 | Second Seminole Indian War begins. |
| 56 | 1837 | The trickery used to capture Seminole Indian Chief Osceola (Assi Yohola) creates a public uproar and U.S. General Jesup is publicly condemned. |
| Age | Date | Event |
| --- | --- | --- |
| 2 | 1783 | Peace established at Versailles between France, England, Spain and United States; Britain cedes all lands west to the Mississippi River |
| 6 | 1787 | Catherine the Great leads Russia into war with Turkey |
| 7 | 1788 | Russia begins war with Sweden |
| 8 | 1789 | French feudal system is abolished with the Declaration of Rights of Man. Outbreak of hostilities in France with the fall of the Bastille on July 14; Revolution in Austrian Netherlands declares independence as Belgium |
| 11 | 1792 | French Revolutionary Wars begin and the French royal family is imprisoned the following year |
| 12 | 1793 | Marie Antoinette is executed; Fugitive Slave Act passed; Roman Catholic faith is banned in France; France declares war on Britain and Holland. |
| 14 | 1795 | White Terror and bread riots in Paris |
| 15 | 1796 | Napoleon marries Josephine de Beauharnais |
| 16 | 1797 | Napoleon proclaims the Venetian Constitution, founds Ligurian Republic in Genoa |
| 52 | 1833 | Santa Anna is elected President of Mexico |
The Children of Samuel Takkes-Harjo Moniac / Manack




Alexander Dixon Moniac
Born somewhere in Alabama about 1799 and died somewhere in Alabama about 1835. He was about 36 years old.

He married Elizabeth "Betsy" Elliot (abt. 1799 -1846).
children:
Sam
Linn
John
Mary "Polly" married John Rolin
Margaret
Matilda "Tildy"...