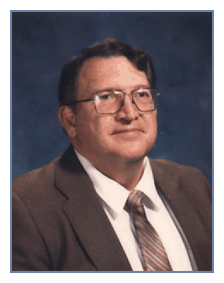 Frank D. Howard, Ph.D.

11/7/32 - 1/8/98
Dr. Howard was a middle school teacher of science and math, and later, an Assistant Principal from 1960 until he retired from the Leon County School system in 1991. During 1961-79 he also instructed adult students in high school math at Lively Vocational School. He was named Best Teacher of the Year in 1967 by ninth grade students at Augusta Raa. He also sponsored the Photography Club, State Science Fair, and served as Student Council Advisor while teaching. As an administrator he served on many committees for county-wide middle school curriculum development, gifted program development, district testing, and district alternative education.
He was a member of Florida Association of School Administrators, National Association of Secondary School Principals, United States Power Squadrons. Charter member of Apalachee Archaeological Society, Apalachee Bay Yacht Club, Florida League of Middle Schools, Leon High School Crew, and a Lifetime member of Gulf Coast Community College Foundation.
As a life-long sailor he owned many sailboats, many of which he built. These boat building skills were the focus of a feature article in the Tallahassee Democrat in 1967. Prior to his death in 1998, he had become skilled in the art of violin making and built many.
Born and raised in the Florida Panhandle area, he researched and wrote historical and local interest articles for the Wakulla Area Digest and other publications after his retirement.
Dr. Howard was also the father of three daughters...one of which was me :) You may contact us by sending email to mgmt@littletownmart.com.
Dr. Howard's greatest love was teaching the young. Please enjoy and learn from his articles that have been reproduced on the web: